1 Answers
Please check if the Fan #1 of the nozzle in the image below spins several times before Error Code 321 message pops up.
If it doesn't spin, please follow the instruction under 5-10 section on user guide to disassemble the nozzle (The user manual can be found at http://3dprinter.sindoh.com/ Downloads).
Try to spin the fan#1 with your finger and see if it spins. Please remove anything stuck in the fan such as a filament residue.
After cleaning the fan, please reassemble the nozzle and try rebooting again to see if the problem still persists to occur.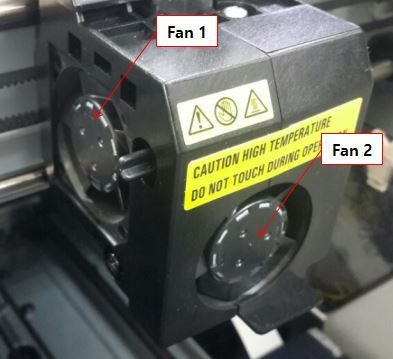 Please login or Register to submit your answer