1 Answers
error code 5041(Image preview doesn't work/black screen)
1nd Please ensure the CPU is i5 of Intel 4th Generation Core Processor or above.
Processor numbers for the 6th Generation Intel® Core™ processors use an alphanumeric scheme based on generation and product line following the brand and its modifier. The first digit in the four-number sequence indicates the generation of processor, and the next three digits are SKU numbers.


2nd
a. Please go to "Device Manager-> Imaging devices" and check if it presents 3 related devices as below.
b. If "Camera Virtual Driver" can't be found, possibly the "Real Sense Driver" has not been installed yet. Please try to install or re-install the "RealSense Driver".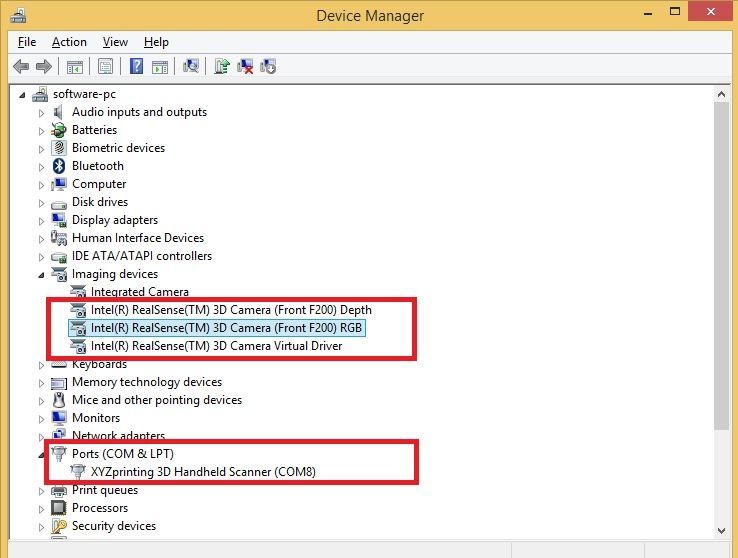 3rd
a. If "F200 Depth Camera" & "F200 RGB Camera" can't be found, please check if it connects to USB3.0 port properly.
b. The symptom is still existed even if it is well connected to USB3.0 port, please try to contact support.

4th
a. If following devices can be found, please go to "Device Manager" and check if "Intel(R) Real Sense(TM) Depth Camera Manager Service" is activated. If not, please wait for few minutes (normally it should be less than 5 minutes) or re-connect the USB port or restart the PC.


Please login or Register to submit your answer