1 Answers
Error code 1000: Vibration generator movement abnormalities or tank sensor malfunctioned
 
Following factors may cause error 1000:
 
1. The Object is adhered to Resin Tank. Please pull the Platform with your left hand and push the right side of Resin Tank to separate them, then reboot Power.
2. Resin tank mechanism get stuck. Customer can try to slightly press right side of resin tank, let the tank goes down and spring-back.
3. Resin tank mechanism springs from the device , it can visually detect the spring loose.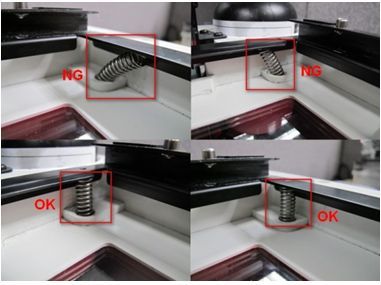 4. Resin tank mechanism vibration motor abnormalities.
Please login or Register to submit your answer